SECONDARY SCHOOL
L'Ecole Lémania vous aide à progresser, tout simplement.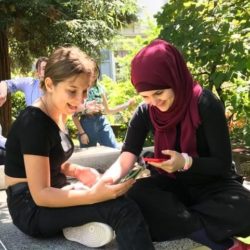 For 11-to-15-years-old
Lemania Secondary School offers the 7-8-9-10-11th Harmos years. We will accompany your children until they obtain their high school leaving certificate.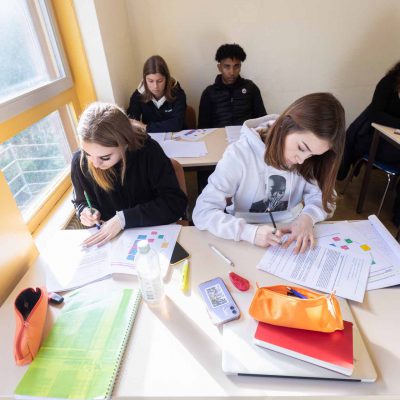 Lemania Secondary School, pathway to success!
To give every pupil the best chance of success, Lemania College Secondary School provides a disciplined environment and rigorous tracking to help boost children's self-esteem and motivation.
We select the very best teachers and support staff to give pupils a pleasant school setting, help structure their daily routine, and meet their individual needs.
A non-binding trial is possible. A trial week can be proposed in order to evaluate the specific situation of each student.
Organization of the curriculum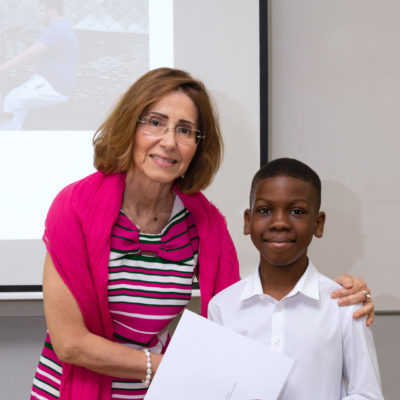 Olga Theofanidis, Director of the Secondary School
Olga Theofanidis will make sure to maximize your children's chances of success throughout their curriculum in Lemania. As Director of the Maturity/Bac/Secondary Education Section, she guarantees the quality of the training and ensures that the students can express their full potential.
She answers some questions about Secondary Education in Lemania.
Olga Theofanidis's interview
Prospects
Children who complete their secondary education at Lemania College Secondary School gain a secondary education certificate, giving them the knowledge they need to pursue apprenticeship schemes or further academic study. Pupils who wish to continue studying have a number of attractive options:
The Swiss Maturité qualification, which opens the door to university study and can be completed in between four and six semesters.
The French Baccalaureate which takes between two and three years to complete, depending on ability.
The Federal Vocational Education and Training Diploma in Commerce
We also offer students a chance to study for a commerce diploma, with two separate qualifications available:
The Lemania College Commerce Diploma (1 year)
The Groupement Suisse des Ecoles de Commerce (GEC) Diploma (2 years)
We offer a pre-apprenticeship course at the end of secondary school, helping students looking to pursue a vocational pathway get a taste of the professional world.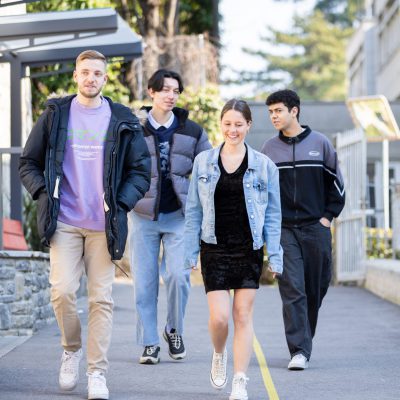 Student Life in our downtown campus
Located in the center of Lausanne, the Lemania offers a lively teaching environment connected to the city. The museums, theaters, cinemas, stores and restaurants that make the heart of the city beat spread positive vibrations in the school's atmosphere.
At Lemania, you will be fully inspired by a city renowned for its commitment to creativity, research and above all sport, since Lausanne is the Olympic capital.
Visit our campus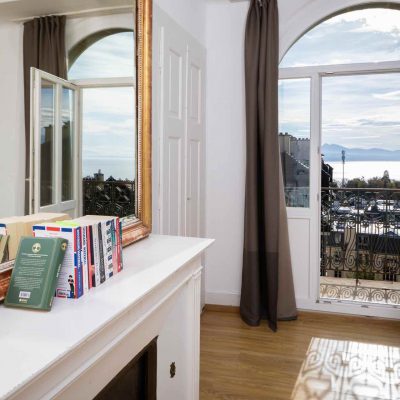 Our Boarding School welcomes day students at lunchtime
Lemania's Boarding School is open to girls and boys from 15 years old.
The boarding school offers a serene and comfortable living environment, as well as an incomparable study support by qualified internal teachers who guide the boarders in their learning.
Day students can join the boarders for lunch prepared in the school kitchen under the direction of our chef.
Visit the Boarding School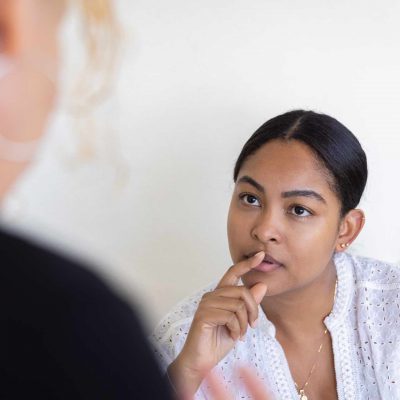 Lemania's promise
LONG-TERM STUDENT BENEFIT
Our ambition is not only to ensure the student's success in the exam, but also to provide him/her with the skills and work methods that will help him/her throughout his/her studies.
QUALITY OF TEACHING
For many years, Lemania School has been able to rely on a dedicated teaching team that is strongly involved in the success of their students.
DIALOGUE
We are committed to maintaining a constructive dialogue with parents and students. This is how our approach becomes proactive.
TRANSPARENCY
We set up clear rules and a continuous pedagogical follow-up thanks to online information in real time. We want all the steps proposed to the students to be easily identifiable and understandable.
SUSTAINABLE LEARNING
Our goal is to ensure that the time spent at school is profitable. This is why we consider after-school care particularly important: supervised studies and individualized coaching are part of our school's offer.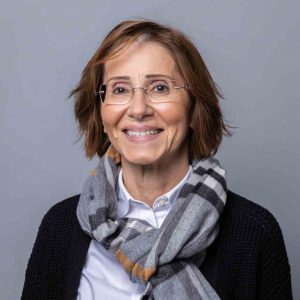 Ask for a personal advice
Olga Theofanidis, Director of the Maturité/Bac/Secondary School section
"*" indicates required fields
Visit the Lemania planet
The Lemania offers a wide range of training courses that allows to broaden horizons. There are several alternatives for university entrance, as well as trainings that allow direct entry into the job market. Bridges are possible between the different training courses. Preparation and upgrading courses are available prior to entry in the preparation of diplomas.