LANGUAGE COURSES : ENGLISH, FRENCH
Day classes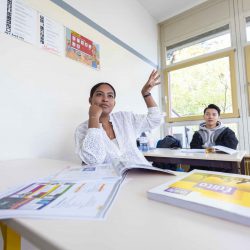 Ultra-flexible
Lemania has used its experience of more than one hundred years to create an ultra-flexible approach to language learning: courses in small groups of 15 or 20 hours per week, conversation classes during the lunch break, the possibility to take private lessons, preparation for various recognized exams.
Languages and format
Available languages: French, English, all levels
15 hours offer (French & English)
15 hours per week
you choose the number of weeks (one month recommended)
classes from 8:20 am to 12:00 pm on Monday, Tuesday, Wednesday, Thursday and Friday
distance learning courses available
20 hours offer (only French)
20 hours per week
you choose the number of weeks (one month recommended)
classes from 8:20 am to 12:45 pm, on Mondays, Tuesdays, Wednesdays, Thursdays and Fridays
distance learning courses available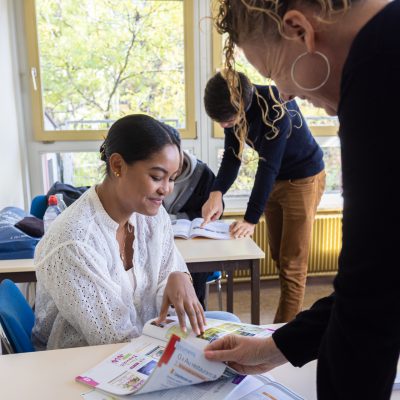 Your advantages as a learner
COMPETENT AND ACCESSIBLE TEACHERS
Our teachers, all of whom teach in their native language, have the experience and studies required to help you make rapid progress in the language of your choice and prepare you to achieve your goals.
Moreover, their availability and dedication are unanimously recognized. The small size of the groups allows them to best meet the specific needs of each and to ensure regular follow-up for all.
REPARTITION EXAM
An online assessment test can be done without any commitment on your part to allow us to better guide you in your learning of English or French. You will be immediately integrated into a group corresponding to your level.
GUARANTEED PROGRESS
Thanks to its progressive, unique and efficient method, and thanks to a regular follow-up of each student, Lemania guarantees everyone a fast language learning. The emphasis is on a modern language, really spoken, which allows the learner to evolve with ease in a new linguistic framework.
In English, for example, students acquire the language skills necessary for the professional world. They will be able to speak with a client or colleague in English with ease, have a very good relationship at work, as well as success in business, whether on a construction site, in a shop, in a hotel, during meetings with foreign clients/suppliers, or during exchanges with a subsidiary in another language region.
EXAMS CERTIFYING YOUR LANGUAGE LEVEL
Mastering a language is good. Being able to prove your skills on the job market is even better!
Students who wish to do so can take various recognized external exams in both French and English: DELF, DALF, TOEFL, TOEIC, IELTS and Cambridge exams.
The diplomas or certificates obtained will open doors for your studies (UNIL, EPFL, hotel school) or your professional career.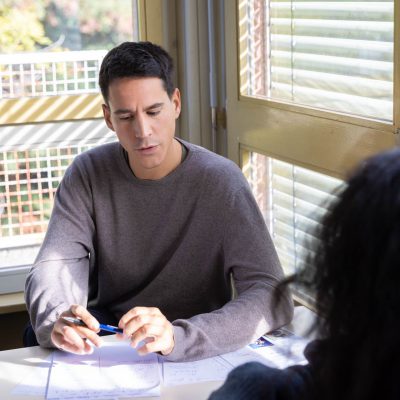 Your administrative advantages
TRIAL COURSE
Would you like to test our language courses?
Come and take part in 3-4 hours of free English or French classes in our premises. You will decide later if you wish to register.
SIMPLE AND CLEAR PRICING
Rates include:
One-time registration fee.
Courses charged per week or month
Teaching materials (depending on the program)
It is possible to pay your tuition fees on a monthly basis.
FLEXIBLE DURATION OF STUDIES
You can register for the duration of your choice. We will invoice your course per week or per month. However, we recommend a minimum duration of one month.
Anh-Tan Thai, Director of the Language Section
Anh-Tan Thai designs and conducts the language programs. He guarantees the quality of the courses, and ensures that the students can progress quickly according to their objectives.
He answers some questions about the language courses in Lemania.
Anh-Tan Thai's interview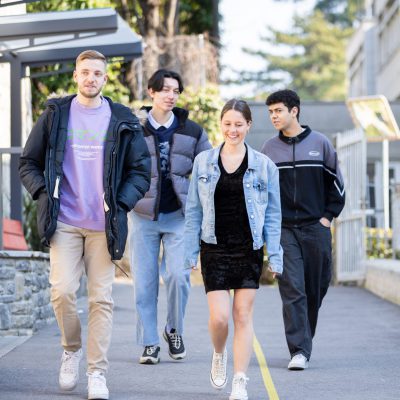 Student Life in our downtown campus
Located in the center of Lausanne, the Lemania offers a lively teaching environment connected to the city. The museums, theaters, cinemas, stores and restaurants that make the heart of the city beat spread positive vibrations in the school's atmosphere.
At Lemania, you will be fully inspired by a city renowned for its commitment to creativity, research and above all sport, since Lausanne is the Olympic capital.
Visit our campus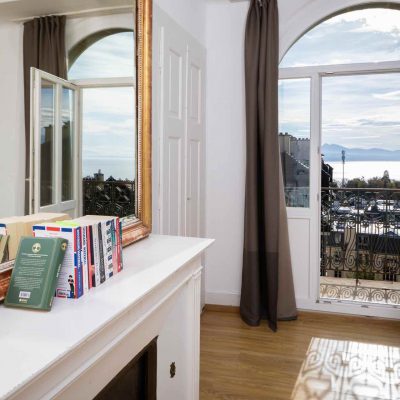 Our Boarding School welcomes day students at lunchtime
Lemania's Boarding School is open to girls and boys from 15 years old.
The boarding school offers a serene and comfortable living environment, as well as an incomparable study support by qualified internal teachers who guide the boarders in their learning.
Day students can join the boarders for lunch prepared in the school kitchen under the direction of our chef.
Visit the Boarding School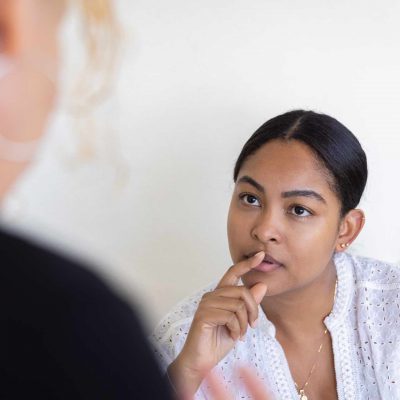 Lemania's promise
LONG-TERM STUDENT BENEFIT
Our ambition is not only to ensure the student's success in the exam, but also to provide him/her with the skills and work methods that will help him/her throughout his/her studies.
QUALITY OF TEACHING
For many years, Lemania School has been able to rely on a dedicated teaching team that is strongly involved in the success of their students.
DIALOGUE
We are committed to maintaining a constructive dialogue with parents and students. This is how our approach becomes proactive.
TRANSPARENCY
We set up clear rules and a continuous pedagogical follow-up thanks to online information in real time. We want all the steps proposed to the students to be easily identifiable and understandable.
SUSTAINABLE LEARNING
Our goal is to ensure that the time spent at school is profitable. This is why we consider after-school care particularly important: supervised studies and individualized coaching are part of our school's offer.
Visit the Lemania planet
The Lemania offers a wide range of training courses that allows to broaden horizons. There are several alternatives for university entrance, as well as trainings that allow direct entry into the job market. Bridges are possible between the different training courses. Preparation and upgrading courses are available prior to entry in the preparation of diplomas.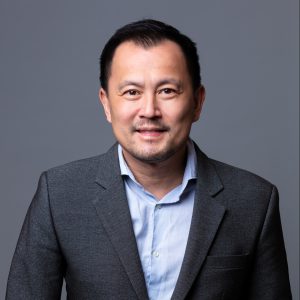 Ask for a personal advice
Anh-Tan Thai, Director of the Language Section and Summer Camp
"*" indicates required fields