«I would personally be delighted to welcome you to the Lemania School and wish you and your family happiness and success.»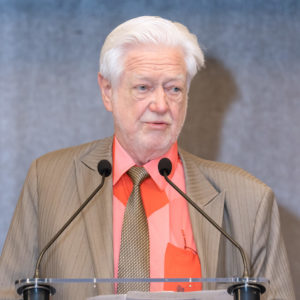 A word from our President
Jean-Pierre Du Pasquier is the President and CEO of the Lemania School and the Lemania Group. He represents the 3rd generation of the Du Pasquier family at the head of Lemania.
WELCOME TO LEMANIA COLLEGE
Lemania College is a family-run non-profit organisation founded more than a century ago. We deliver a truly unique education via our wide range of programmes – secondary schooling, Swiss Maturité, French baccalaureate, international baccalaureate, business and language courses, summer schools, continuing professional development and evening classes. As such, we play a full and active role in the education landscape, both here in Switzerland and around the world.
A LEADING SWISS SCHOOL
Lemania College was founded in 1908. But our programmes change to reflect the world we live in.
Through our international vision, we've built a multi-cultural body of teaching staff and students and expanded our reach within Switzerland and beyond.
More than 100,000 pupils and students have come through the school since its foundation, and we have an extensive network of alumni who have gone on to succeed in their life and careers across many different industries.
MISSION AND VISIION
The mission of the Lemania School is multiple. We wish to be the local Swiss private school of reference with a worldwide presence, the privileged institution for our pupils and students in the long term and an actor that contributes to a responsible and sustainable education.
Thanks to our school integrating advanced technologies, our highly committed teams offer our students a high quality education service.
The personal commitment of each and every one of us at Lemania School really allows us to give the best chances of success to our students and pupils in their progression.
The presence of many nationalities (more than 80) among our pupils and students is a guarantee of the open-mindedness and cosmopolitan character of our School.
I am also convinced that generosity, commitment and attention to others are essential values in the life of every man and woman.
To the parents and students, to the students and learners, I would like to thank you warmly for the trust you have placed in us.
I would personally be delighted to welcome you to the Lemania School and wish you and your family happiness and success.
Jean-Pierre Du Pasquier
Président et Directeur Général