"Through open-mindedness and a common core, we offer a complete compulsory education to allow students to choose their preferred path."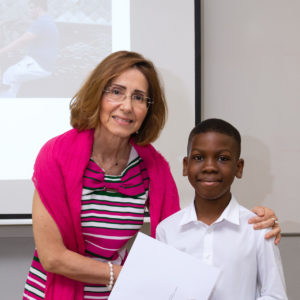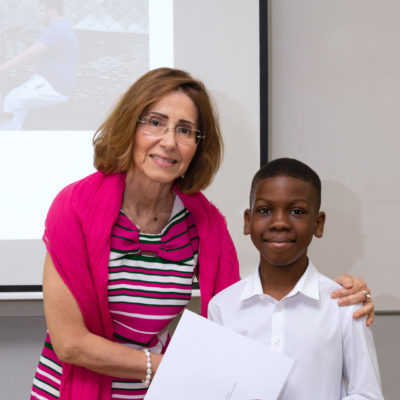 OLGA THEOFANIDIS ON SECONDARY EDUCATION
Olga Theofanidis, a graduate of the University of Lausanne in Political Science and having followed various pedagogical training courses in the field of continuing education, joined the Lemania School in 1986 as head of administration and then of life-long learning. Since 2009, she has been in charge of the Swiss Maturité, the French Baccalaureate, and the Secondary I.
What is your role in Lemania, and how do you see it?
I am the Director of Secondary I and Secondary II for the Swiss Maturity and the French Baccalaureate. My role revolves around 3 axes. To ensure a targeted preparation, taking into account the specificities of each diploma or certificate. To be constantly attentive to the students and their parents, to make learning effective with a personalized supervision. Organize and maintain a pedagogical structure that respects the profile of each student.
Three words to characterize the Secondary Education at Lemania School?
Here are my three words to characterize my project for the secondary studies at Lemania School. Self-confidence: a confident pupil becomes autonomous, an autonomous pupil is motivated, a motivated pupil works, a pupil who works, succeeds. Self-esteem is our motto! Autonomy: it is a question of unblocking resistances to achieve structured and effective learning focused on the fundamentals. Orientation: through open-mindedness and a common core, we offer a complete compulsory education to allow students to choose their preferred path.
What is the added value of secondary education at Lemania School?
The added value of the Secondary Education at Lemania is the common core within a small structure with personalized coaching for an efficient follow-up and science courses in English for broader use of this language. The Lemania School also offers a wide variety of preparations. This allows us to orient our students according to their profile. On several occasions, we have successfully oriented a student towards the French Baccalaureate after a trial in Maturity, or towards the International Baccalaureate, or even towards a professional path.
What is the best time with your students?
Students' satisfaction with achieving their goals and the evidence of their sense of recognition, usually manifested at the end of the year, are heartwarming moments.
Why is an interview useful for interested students and parents?
I am always available for an interview because the interview with a future student is a privileged moment. The interview is beneficial for everyone: young students and their parents need to feel comfortable. So, the discussion and the visit of the premises allow a first contact that reassures. Therefore, we favor these interviews to start with confidence. Besides, trial days are always offered for this purpose.
Olga Theofanidis
Directrice de la Section Etudes secondaires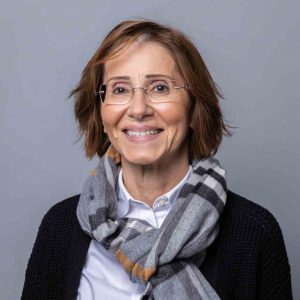 Ask for a personal advice
Olga Theofanidis, Director of the Maturité/Bac/Secondary School section
"*" indicates required fields