L21 Lab
Learning out of the Classroom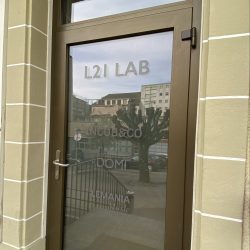 An LSGS initiative for innovation
L21 Lab is a place created by the Lemania Swiss Group of Schools to explore forms of learning that differ from traditional classroom teaching.
Located on the campus of Collège Pierre Viret, in the hyper center of Lausanne, L21 Lab is home to three habitants who offer education or development programs in original time-spaces.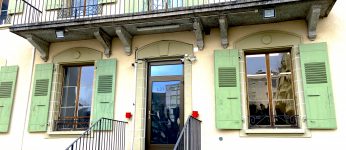 The College
In the heart of Lausanne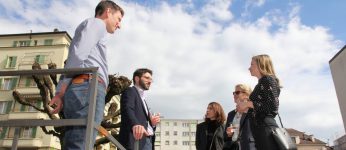 The Terrasse
Learning by meeting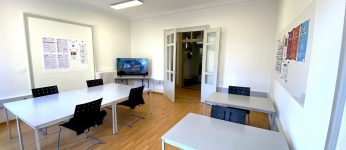 The Lobby
A place for everyone
L21 Lab Vision
Common Perspectives
All L21 Lab habitants have in common that they are fully involved in their training. This is why L21 Lab is a space driven from start to finish by the entrepreneurial mindset. In this way, L21 Lab is also an expression of the entrepreneurial DNA of the Lemania School since its founding.
The perspectives offered by the entrepreneurial mindset in education are numerous. The Lemania Swiss Group of Schools believes that this is the meta-pedagogy that can best enable students to benefit from any sort of teaching.
Based on the notion of the edupreneurial pivot, Lemania also believes that the entrepreneurial mindset must be present in all school system actors: teachers and administrative and management teams.
L21 Lab is in symbiosis with the other units of the Lemania Swiss Group of Schools. In particular, it benefits from the research of the BSL – Business School Lausanne Doctoral School, which focuses on business transformation, entrepreneurship, and sustainability.
L21 Lab also allows members of the Lemania Swiss Group of Schools to find inspiration by witnessing the development of new forms of learning firsthand.
Open to the world, L21 Lab also provides EdTech startups with a testbed classroom, allowing them to develop their solutions with learners aged 3 to 25 in French and English.
Location
L21 Lab
Chemin des Cèdres 3
1004 Lausanne
Creative habitants
INCUB&CO
Entrepreneurs who attend the Business School Lausanne's partner incubator benefit from legal, managerial, and financial support. More importantly, they enter into an entrepreneurial learning curve through contacts and exchanges with their peers and the experts who collaborate with inbub&co.
Form of learning: learning by doing
INSTITUT DOMI
Active in distance learning for more than 50 years, the Institut-Domi offers flexible training with personalised support. State-of-the-art technologies, specific to e-learning, have been developed in-house. Since joining the Lemania Swiss Group of Schools, the company's visibility has increased steadily.
Form of learning: distance learning
LEMANIA MUSIC
Lemania Music is the business practice company (EPCO) of the Commerce section of Lemania School. It allows its student employees to explore all facets of the basic business training program through the simulation of the daily activities of a music production company.
Learning format: business simulation
L'Etat d'esprit édupreneurial