RAC AND PREPARATORY CLASSES
L'Ecole Lémania vous oriente, tout simplement.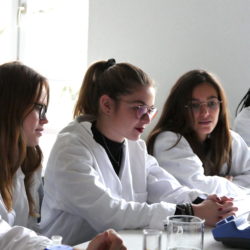 The decisive step
You have completed your compulsory schooling, but you don't like the choices that are open to you. Lemania School can offer you several solutions to help you reach your goals.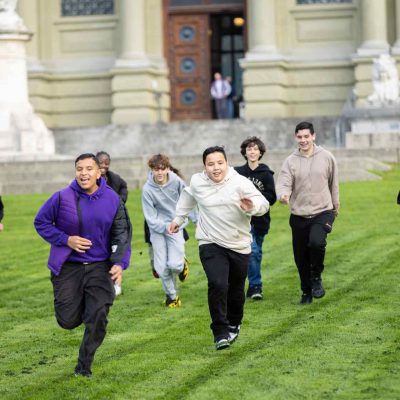 Raccordement (RAC)
Do one year of gymnasium connection to successfully enter the cantonal high schools. The Lemania School offers a preparatory class called Raccordement, intended for candidates for the entrance exams to Maturité or general culture schools.
The Raccordement year is special because the emphasis is placed on the examination branches, namely: mathematics, French, English, German.
There are two major advantages to being connected to the high-school curriculum:
The Raccordement is a full academic year with the aim of consolidating knowledge, filling in gaps and restoring confidence to students who wish to undertake academic studies.
The pace of work is sustained. The Raccordement class allows candidates to acquire the method and approach required at the high-school level.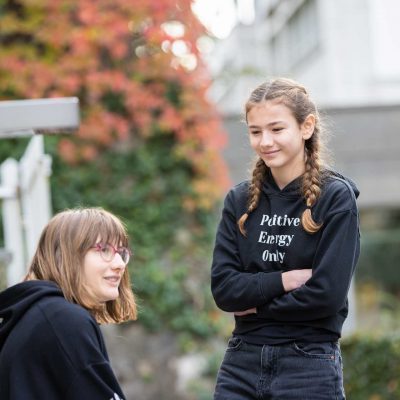 Pre-maturité semester
It is a semester of knowledge revision in order to prepare for the Swiss Maturité, the French Baccalaureate or a business diploma. Pre-maturité allows students to consolidate their foundations, to acquire a working method and to choose their path.
The training lasts 6 months.
Pre-maturité courses start at the end of August, but it is possible to integrate a group during the course of the training (after discussion with the person in charge of studies).
THE COURSES
Consolidation semester: French, sciences, mathematics, economic and social sciences, moral and civic education, digital sciences, history-geography, physics-chemistry, physical education, and two foreign languages of your choice (English, German, Spanish, Italian).
A REAL ADDED VALUE: THE INTENSIVE ENGLISH COURSE
Throughout the pre-maturité course, students follow an intensive English course to acquire a good knowledge of English, which is necessary for further studies.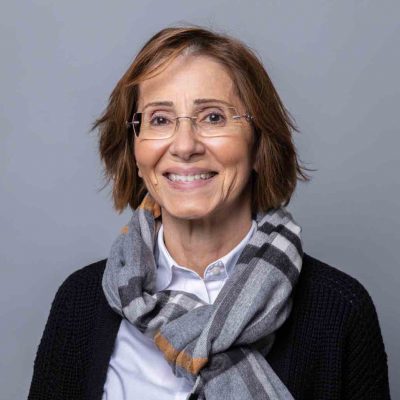 Olga Theofanidis, Director of Rac and Preparatory classes
Throughout your curriculum in Lemania, Olga Theofanidis will make sure to maximize your chances of success. As Director of the Maturity/Bac/Secondary Education Section, she is the guarantor of the quality of your preparatory class and ensures that you can express your full potential.
She answers a few questions about the Connection and the Pre-maturité semesters.
Olga Theofanidis' interview
Preparatory/Pre-IB Class
The Preparatory / Pre-IB Class is designed for students who are looking to improve their level of proficiency in English, mathematical reasoning, experimental sciences, and the humanities while maintaining a balance between academic and social aspects. The Preparatory Class is a one-year program leading to the Diploma Program.
The Diploma Program / IB1 & IB2 is a balanced and demanding educational program that ends with final exams. It prepares students for success at university and throughout their lives. It is designed to address the intellectual, social, emotional and physical well-being of students. This program has gained wide recognition and is universally respected.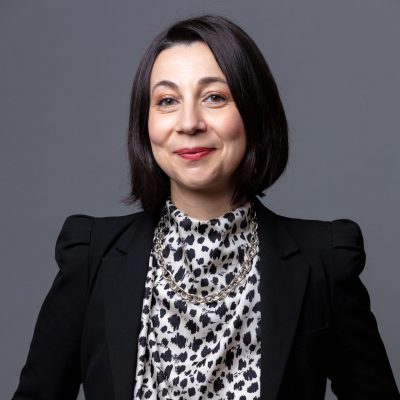 Giovanna Crisante, IBDP Coordinator
Throughout your time at Lemania, Giovanna Crisante will ensure that you can express your full potential. As the IBDP Coordinator, she is in the best position to prepare you for the International Baccalaureate Diploma Programme.
She answers some questions about the Diploma Programme preparatory classes.
Giovanna Crisante's interview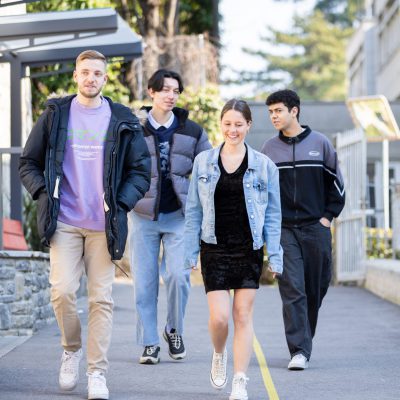 Student Life in our downtown campus
Located in the center of Lausanne, the Lemania offers a lively teaching environment connected to the city. The museums, theaters, cinemas, stores and restaurants that make the heart of the city beat spread positive vibrations in the school's atmosphere.
At Lemania, you will be fully inspired by a city renowned for its commitment to creativity, research and above all sport, since Lausanne is the Olympic capital.
Visit our campus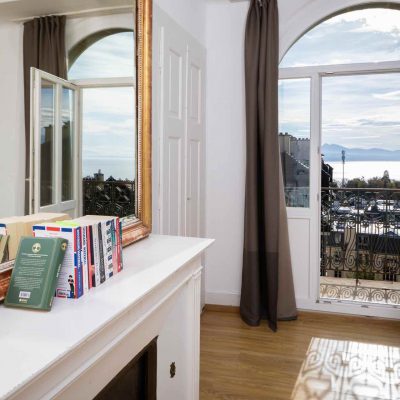 Our Boarding School welcomes day students at lunchtime
Lemania's Boarding School is open to girls and boys from 15 years old.
The boarding school offers a serene and comfortable living environment, as well as an incomparable study support by qualified internal teachers who guide the boarders in their learning.
Day students can join the boarders for lunch prepared in the school kitchen under the direction of our chef.
Visit the Boarding School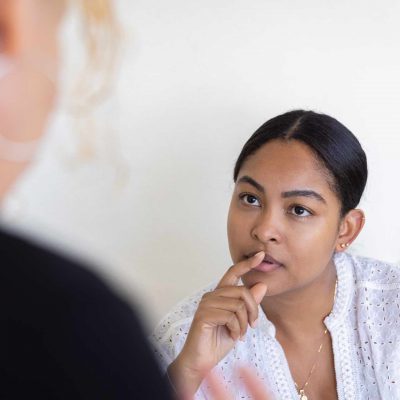 Lemania's promise
LONG-TERM STUDENT BENEFIT
Our ambition is not only to ensure the student's success in the exam, but also to provide him/her with the skills and work methods that will help him/her throughout his/her studies.
QUALITY OF TEACHING
For many years, Lemania School has been able to rely on a dedicated teaching team that is strongly involved in the success of their students.
DIALOGUE
We are committed to maintaining a constructive dialogue with parents and students. This is how our approach becomes proactive.
TRANSPARENCY
We set up clear rules and a continuous pedagogical follow-up thanks to online information in real time. We want all the steps proposed to the students to be easily identifiable and understandable.
SUSTAINABLE LEARNING
Our goal is to ensure that the time spent at school is profitable. This is why we consider after-school care particularly important: supervised studies and individualized coaching are part of our school's offer.
Visit the Lemania planet
The Lemania offers a wide range of training courses that allows to broaden horizons. There are several alternatives for university entrance, as well as trainings that allow direct entry into the job market. Bridges are possible between the different training courses. Preparation and upgrading courses are available prior to entry in the preparation of diplomas.