ACCREDITATIONS AND MEMBERSHIPS
L'Ecole Lémania vous aide, tout simplement.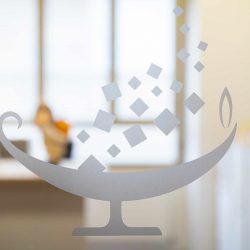 Committed to Quality in Education
The Lemania School relies for its development on internationally recognized accreditations and belongs to groups and associations committed to the improvement of educational systems.
Accreditations
Our accreditations commit us to expert bodies in the field of education. They help us to discern on a daily basis the most important issues for our development.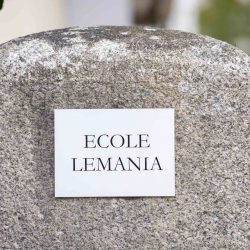 Our Charter
Lemania College was founded by Dr. Paul Du Pasquier in 1908. The school's initial purpose was to provide a fast-track pathway into higher education for adults who had missed the opportunity during their childhood. Lemania College is a non-profit organization. Since its foundation more than a century ago, the school has expanded its range of programs. We now offer secondary schooling, Swiss Maturité, French baccalauréat, Diploma Programme of the International Baccalaureate, business and language courses, summer schools, continuing professional education and evening classes. As such, we play a full and active role in the education landscape here in the Canton of Vaud.
Vision
We address stated education needs through personal support for our pupils and students.
We deliver an outstanding education tailored to individual pupil needs and, where possible, offer a fast-track route to qualifications.
We provide a warm, welcoming environment where we prepare students for meaningful study and exam success.
Mission
We teach knowledge, expertise and social skills, in a spirit of tolerance and mutual respect.
We make sure our provision is always aligned with pupil potential and aspirations.
We enable any person, regardless of age and prior learning, to get the education they need to achieve their aspirations.
Values
PUPILS AND STUDENTS
We welcome people of all nationalities, faiths and backgrounds, without prejudice. Our pupils and students come from many different countries – something that helps foster tolerance among our children and teen-agers, and gives the school a cosmopolitan feel.
TEACHERS AND STAFF
Our teachers and staff are committed to upholding Lemania College's vision, mission and values. They seek to create an enabling environment where pupils and students can learn and thrive.
All our teachers are subject to the rules set out in the Association Vaudoise des Ecoles Privées (AVDEP) agreement, which has governed private-sector teaching staff since 1995.
PARTNERS AND PROFESSIONAL ASSOCIATIONS
We are involved in shaping the future of education. We are a member of regional, national and international associations working to uphold and improve educational standards.
Memberships
Lemania is a member of reputable associations recognized for their commitment to education. It thus actively participates in a collective effort for human development.