PRE-APPRENTICESHIP CLASS
Day classes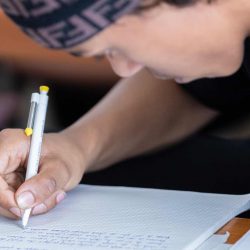 A bridge to professional training
The training for the pre-apprenticeship certificate lasts one year and is intended for people between 15 and 16 years old who wish to give themselves time to choose a training course adapted to their professional or academic aspirations.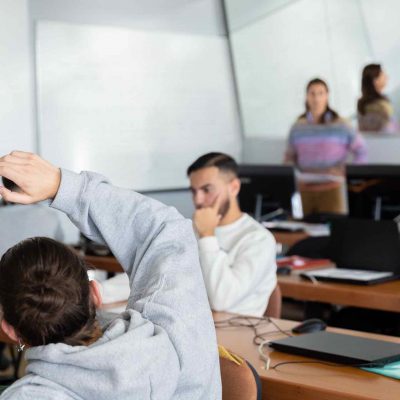 Organization and teaching methods
ADMISSION REQUIREMENTS
You must be at least 15 years old to enter pre-apprenticeship training. A training consultant is available for any information or registration request.
To be successful in this pre-apprenticeship year, candidates must have a sufficient grade point average.
ORGANIZATION
Pre-apprenticeship starts at the beginning of August and the duration of the pre-apprenticeship is one school year (36 weeks divided into 4 terms).
PEDAGOGY
Our pedagogy is characterized by a regular follow-up of the students. Pre-apprenticeship classes are practice-oriented. The goal for the student is to become quickly operational.
Theory and exercises are taught in class and supplemented by homework. Homework correction, revisions and a progress check are put in place to evaluate the student. Regular written assignments require the student to study and keep abreast of program progress. In addition, revision tests are organized at the end of each term to validate the student's learning.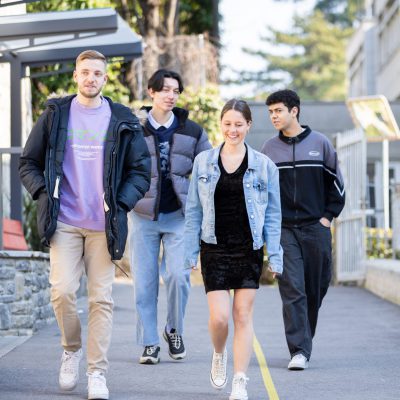 Student Life in our downtown campus
Located in the center of Lausanne, the Lemania offers a lively teaching environment connected to the city. The museums, theaters, cinemas, stores and restaurants that make the heart of the city beat spread positive vibrations in the school's atmosphere.
At Lemania, you will be fully inspired by a city renowned for its commitment to creativity, research and above all sport, since Lausanne is the Olympic capital.
Visit our campus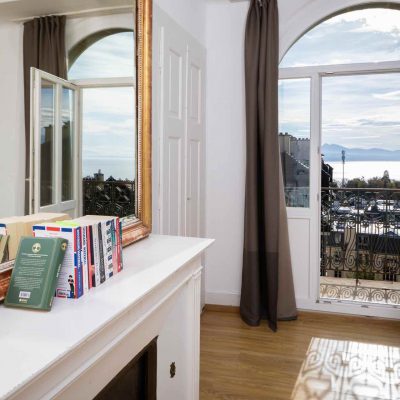 Our Boarding School welcomes day students at lunchtime
Lemania's Boarding School is open to girls and boys from 15 years old.
The boarding school offers a serene and comfortable living environment, as well as an incomparable study support by qualified internal teachers who guide the boarders in their learning.
Day students can join the boarders for lunch prepared in the school kitchen under the direction of our chef.
Visit the Boarding School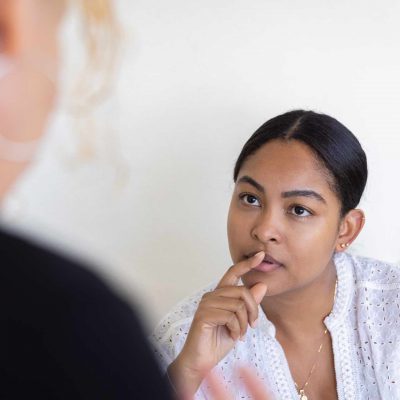 Lemania's promise
LONG-TERM STUDENT BENEFIT
Our ambition is not only to ensure the student's success in the exam, but also to provide him/her with the skills and work methods that will help him/her throughout his/her studies.
QUALITY OF TEACHING
For many years, Lemania School has been able to rely on a dedicated teaching team that is strongly involved in the success of their students.
DIALOGUE
We are committed to maintaining a constructive dialogue with parents and students. This is how our approach becomes proactive.
TRANSPARENCY
We set up clear rules and a continuous pedagogical follow-up thanks to online information in real time. We want all the steps proposed to the students to be easily identifiable and understandable.
SUSTAINABLE LEARNING
Our goal is to ensure that the time spent at school is profitable. This is why we consider after-school care particularly important: supervised studies and individualized coaching are part of our school's offer.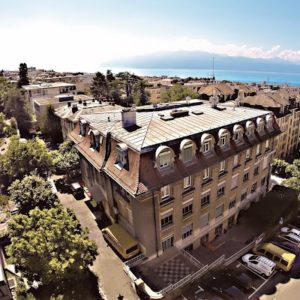 Ask for a personal advice
Marie-Laure Jacquemond, Director of the Commerce section
"*" indicates required fields
Visit the Lemania planet
The Lemania offers a wide range of training courses that allows to broaden horizons. There are several alternatives for university entrance, as well as trainings that allow direct entry into the job market. Bridges are possible between the different training courses. Preparation and upgrading courses are available prior to entry in the preparation of diplomas.