ORGANIZATION OF THE CURRICULUM
Secretarial Diploma. Day classes.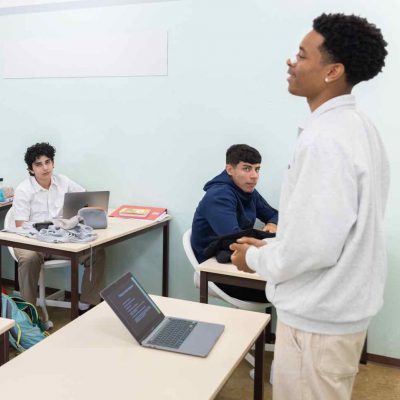 Organization
You can enrol on the secretarial program twice a year, in April and October. The program lasts for one year (36 weeks of lessons).
Secretarial program: 35 periods per week (all mornings and afternoons)
25 periods per week of commerce and computing classes, plus 10 periods per week of English lessons, to enable you to communicate in this essential foreign language.
Office assistant: 25 periods per week (mornings only). The programme leads to the award of an office assistant diploma (no foreign languages).
Terms 1 and 2: Preparation for the Lemania College commerce certificate. This end-of-term exam will help you gauge your progress towards our requirements. The certificate is awarded after 2 terms of study.
Terms 3 & 4: The diploma classes deepen and expand your knowledge. The secretarial diploma is awarded after 4 terms of study.
COURSES
French
French business writing
English – English correspondence
Accounting and finance (abridged)
Law
Economics
Computing (Office suite)
Typing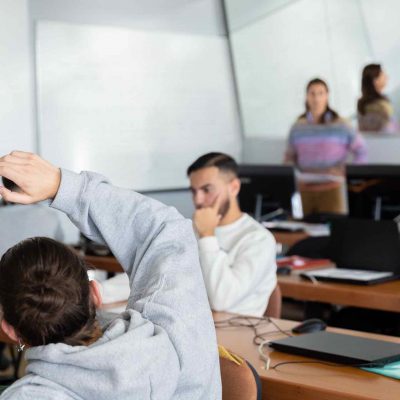 Teaching methods
Classes on the secretarial diploma program are divided into two main groups:
management and administration classes in the morning
language classes in the afternoon.
All our classes are divided into two ability levels (beginner and advanced).
By separating the subjects into two groups (management and languages), we can place you at the right level for your needs and bring you a more diverse range of contacts within the school. You will make progress at two different levels, with no barriers.
The management classes focus on management proper or on administration, depending on your choice (commerce diploma or secretarial diploma). During the first three months of the secretarial diploma programme, you will be assessed to identify your strengths and the areas you need to improve in quickly.
The formal grading system only commences after the first three months of the program, following the first end-of-term exam.
The interdisciplinary approach is designed to help you apply the knowledge you have learned in a practical situation, so that you meet the requirements of the secretarial diploma.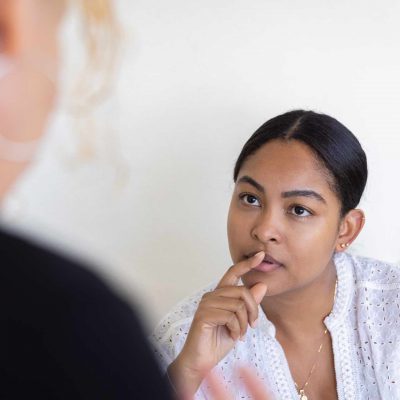 Lemania's promise
LONG-TERM STUDENT BENEFIT
Our ambition is not only to ensure the student's success in the exam, but also to provide him/her with the skills and work methods that will help him/her throughout his/her studies.
QUALITY OF TEACHING
For many years, Lemania School has been able to rely on a dedicated teaching team that is strongly involved in the success of their students.
DIALOGUE
We are committed to maintaining a constructive dialogue with parents and students. This is how our approach becomes proactive.
TRANSPARENCY
We set up clear rules and a continuous pedagogical follow-up thanks to online information in real time. We want all the steps proposed to the students to be easily identifiable and understandable.
SUSTAINABLE LEARNING
Our goal is to ensure that the time spent at school is profitable. This is why we consider after-school care particularly important: supervised studies and individualized coaching are part of our school's offer.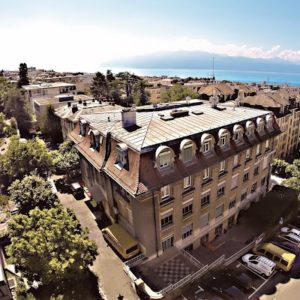 Ask for a personal advice
Marie-Laure Jacquemond, Director of the Commerce section
"*" indicates required fields