"Our project is to guarantee the outcome, happiness, safety, and success of the camp to all our students, parents, and staff. Our project is to make the children happy and allow them to have fun in safety."
ANH-TAN THAI ON THE INTERNATIONAL SUMMER CAMP
Anh-Tan Thai holds a Master of Science degree from an engineering school and a Master in Management and Training. He has authorization from the Canton of Vaud for the organization of summer camps. His role is to organize and plan the Summer Camp, recruit the participants, and coordinate the whole structure.
What is your role at Lemania, and how do you see it?
I make sure that Summer Camp participants have a great experience in the heart of their summer. They have access to an exciting and diversified panel of activities, progress in English or French, all in a friendly, jovial, and supervised atmosphere, in a safe environment with high health standards. I have to ensure that the language teachers, the activity leaders, the cooks, the boarding school managers, the teachers make for success, safety, and health of all students and contributors during the summer.
Three words to define the Summer Camp?
Happy students: all our students are satisfied and happy. Some are shy at first due to being in an environment and country far from home, but after two weeks or more, they all leave with smiles on their faces. All of them make significant progress in their language skills and make lots of international friends. They have memories in their heads and have had some exciting activities. Our greatest joy is that they come back every year for 2 or 3 more seasons, proof of our guarantee of excellence, quality, and friendliness. Some participants even recommend their siblings in subsequent years!
Switzerland: a small country within Europe, everyone knows Switzerland for its quality of life, very high standard of living, excellent health care system, its lakes and mountains, its delicious chocolates and its pretty towns of human size in an enjoyable, stable and secure environment. The air of the Swiss Alps or Lake Geneva's atmosphere contributes to give our camp a healthy, ideal, international, and safe environment to spend your summer vacations.
International Camp: it is a beautiful experience to be in the heart of Europe, easily accessible by train or plane from Geneva, on the shores of Lake Geneva, in the Olympic city of Lausanne and meet Americans, Swedish, Japanese, Spanish, German, French, Brazilian, Chinese, Vietnamese, Italian, Canadian, Mexican, Russian, Kazakh, Armenian, Dutch, Iranian, Arab, Belgian, Monegasque, Monegasque and Swiss, etc.
What is your project for the Summer Camp in Lemania?
Our project is to guarantee the outcome, happiness, safety, and success of the camp to all our students, parents, and staff. Our project is to make the children happy and allow them to have fun in safety.
What is the added value of the Summer Camp in Lemania?
Lemania distinguishes itself by the variety and number of activities. We offer 14 activities per week to discover Switzerland, its lakes, mountains, and cities.
Moreover, our camp is located in Lausanne's city center, with many assets, shopping, and museums. We are easily accessible from the Swiss mountains 30 minutes and 10 minutes from Lake Geneva for water activities.
Lausanne is easily accessible from Geneva airport, 50 minutes by train or car.
How do you recognize a student made for Summer Camp?
All students are welcome in Lemania. Our students have in common the taste for joviality, open-mindedness, good mood, the desire to progress, and they easily fit into groups or integrate newcomers.
Why is an interview useful for interested students and parents?
The personal interview with the parents allows me to explain the advantages, benefits, performance, and safety of our camp and answer their questions about the activities and the different types of rooms offered, the length of stay, airport transfers, etc.
We answer by e-mail, by phone, or in an interview on the spot. Registrations can be done remotely online on our website very quickly or by scanning a form by e-mail.
Anh-Tan Thai
Designer and Director of the International Summer Camp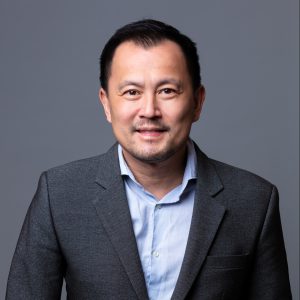 Ask for a personal advice
Anh-Tan Thai, Director of the Language Section and Summer Camp
"*" indicates required fields