Sonja Haraldsen, Queen Consort of Norway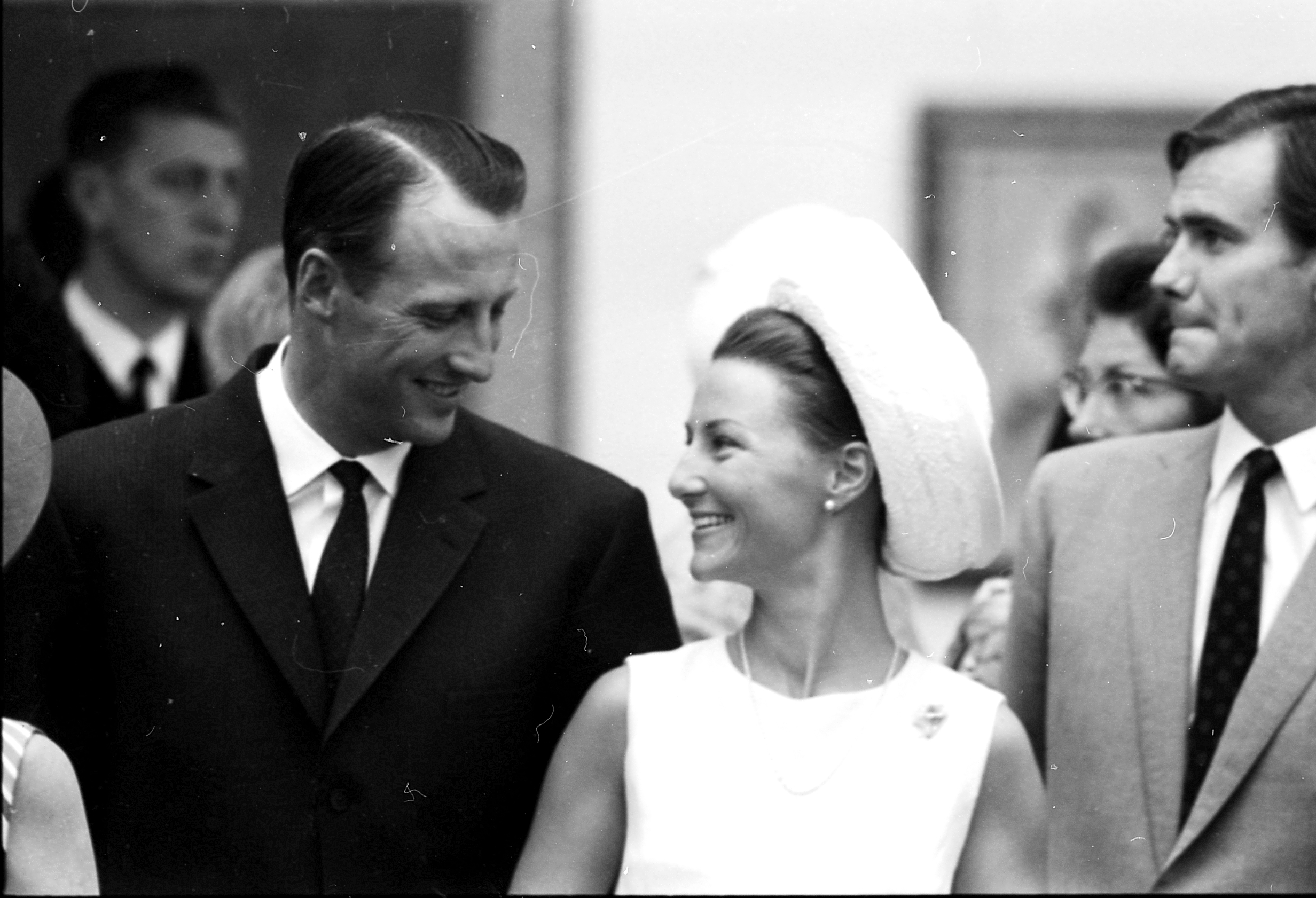 Sonja Haraldsen became a royal highness in 1968 and discovered her passion for French at the Lemania School.
Sonja Haraldsen was born on July 4, 1937 in Oslo, where she grew up. Her father was a clothing merchant.
She finished her secondary education in the same city in 1954. After graduating from the Oslo vocational school in sewing, she went to Lausanne to the Ecole professionnelle des Jeunes Filles, where she studied accounting, fashion and social sciences. From April to July 1957, Sonja took intensive French courses at the Lemania School, on the recommendation of her boarding schoolteacher, Mrs. Junod.  This experience was positive since she decided to continue studying our language once she returned to Norway. Here is the picture on her student card:
She graduated from the University of Oslo with a degree in French, English and Art History
In 1959, she met Crown Prince Harald (the future King Harald V). Their relationship remained secret for nine years, as Sonja did not belong to an aristocratic family. As Harald was the only claimant to the kingship and threatened to remain unmarried if he could not marry her, King Olav V consulted the government and the engagement finally took place on March 19, 1968, followed by the wedding on August 29 of the same year. Sonja thus became a Royal Highness.
The couple had two children and five grandchildren.
Following the death of her father-in-law, she became Queen Consort of Norway on January 17, 1991, a position she holds to this day.
Queen Sonja has been active in both humanitarian and artistic fields. From 1987 to 1990, she was vice-president of the Norwegian Red Cross, for which she made delegations to Botswana and Zimbabwe.
In 1988, she founded the Queen Sonja International Music Prize for opera artists. She has been very active in photography and graphic design, even participating in exhibitions. She also established the Queen Sonja Nordic Art Award and opened an art and culture center in the former palace stables.