"I am looking at the expansion of the training offer in order to realize growth opportunities."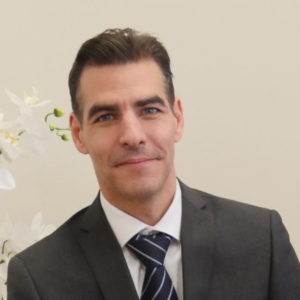 Gaël Montavon, Director of the Commerce Section
The Commerce Section, headed by Gaël Montavon, offers professional training and diplomas that are recognized on the job market in day and evening classes.
Can you tell us about your childhood and your education?
I was born in the Jura 42 years ago. I did my schooling in the canton of Fribourg, then moved to the canton of Vaud to do become a professional cook. With the aim of reorienting my professional career in the commercial field, I decided to enroll at the Lemania School to obtain a commercial diploma. I then continued to train at CEFCO – Centre romand en formation continue (in the field of marketing), at SAWI (Sales Specialist) and at Romandie-Formation (Specialist in SME management). I continued to study while I was already engaged in my professional life and recently obtained a DAS in Digital Communication, Web Expertise and Social Networks at the University of Geneva and a Master's degree in Marketing Management at the HEG of Neuchâtel.
Can you tell us a few words about your previous professional experiences?
At the very beginning of my career, I worked as a Chef de partie at the Beau-Rivage Palace in Ouchy. Later, I had the opportunity to work in the food industry for Hilcona Gourmet SA in Orbe, as a Research and Development Assistant. In 2004, I joined CEFCO as a Research Advisor and later became Marketing Manager. A few years later, as Director of Marketing and Business Development, I had the opportunity to lead an ambitious project that consisted in digitizing CEFCO's operational marketing and sales strategy.
What particularly struck you about Lemania?
It is undoubtedly the school's reputation.
Do you have any plans for business studies at Lemania?
First of all, I am going to expand the current training offer in order to realize growth opportunities. In the medium term, I plan to introduce a new course offering: the CFC in retail management. In the longer term, and in order to respond to the evolution of the training market, especially in terms of language courses, I plan to develop distance learning courses.
What do you like to do when you are not at work?
Besides spending time with my family, I like to go rock climbing.  It allows me to completely recharge my batteries in nature. I also practice this activity on climbing walls in the winter to stay in shape, but it is true that I much prefer to practice my sport outdoors.
Professional training at Lemania
We can propose you many ways to enhance your possibilities.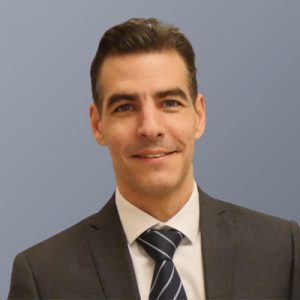 Ask for a personal advice
Gaël Montavon, Director of the Commerce section
"*" indicates required fields